It's strangely poetic that a couple that historically impacted the battle for mixed race marriage in America would literally be called Loving. After making a string of solid films such as Take Shelter, Mud and Midnight Express, Jeff Nichols turns his eye towards the true story of Richard and Mildred Loving; a white man and a black woman who deigned to get married and live in the state of Virginia. Oh, the horror! How dare they. It's shocking but true that there was (and still is sometimes) a time when people were so despicable that this was frowned upon, and even a jailable offense. And that was only 50 years ago.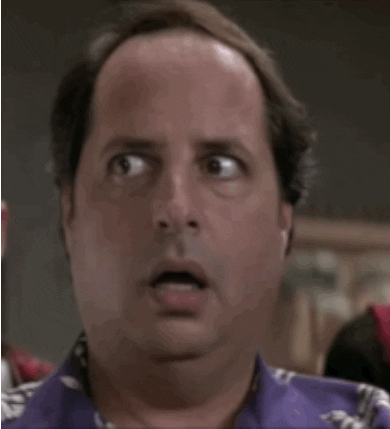 Loving is written and directed by Jeff Nichols (Take Shelter) and stars Joel Edgerton (Warrior) and Ruth Negga (Preacher) as Richard and Mildred Loving; a newly married mix-race couple who are given two options by the local law: go to jail for being married, or get the hell out of Virginia for the next 25 years, because America has always been a historically progressive and lovely place to live for black people. We follow the story of the Loving's and their struggle with life away from their home, raising a family, and their eventual court battle that ended in a historic supreme court ruling that changed things forever. And probably made a lot of racists super freaking pissed.
I'm a fan of Jeff Nichols. If I had a Nichols for every time I've recommended Take Shelter to someone, well I'd be a sizeable benefactor to Jeff's royalties account. If Nichols' writing doesn't win you over, his casting and cinematography (byotiful) certainly will. The guy just knows how to make a movie, and more importantly how to write one. Much like Take Shelter and Mud, Loving has a very earnest feeling about it. This down-to-earth style is threaded throughout everything Nichols has done, including the more flashy Midnight Express. Here we get a movie that's not fast paced or action packed at all, but draws you in with a moving story and characters that you care about. If you liked films like Conviction (you can't go wrong with Sam Rockwell) then you'll be loving this. Huh? Huh?
It's pretty well known by now that Joel Edgerton is a great actor. I was first won over by his performance in Warrior (which is an incredible movie) and he has continued to impress with many great performances since (including Nichols last film Midnight Express). Here Edgerton is very reserved and softly spoken, a man of few words. That doesn't mean that he's a bore though, as Richard Loving appears as a man of conviction, determination and above all, a man who has a deep and true love for his wife. Now, while I do love my man Joel here, the real star of this show is Ruth Negga. Negga is emotional, charming and very convincing as Mildred Loving; a woman who is deeply pained by her situation, and the more outgoing of the two in her marriage. Ruth Negga brings sincere affection for her husband and children to the role, and chemistry with Edgerton that really sells their relationship on screen. Plus Ruth Negga's natural down-to-earth looks really shine here, with some moments expertly framed by Jeff Nichols.
Left: the real Mildred and Richard Loving.
Right: the film Loving's.
I am just loving this casting.
Supporting cast here are good, but nothing stand out. To be fair this is expected from a film that so closely follows just two characters. Straight from Into the Badlands (but with a much improved accent) is Marton Csokas as a racist county Sheriff who brings an acceptably reviling performance here. That's a good thing. We also have lesser known actors Will Dalton and Alano Miller who take on roles as friends of the Loving's, Virgil and Raymond. Dalton and Miller are both quite good here as two charming and steadfast friends of the Loving's that help them throughout their story. And of course it wouldn't be a Jeff Nichols movie without our beloved Michael Shannon. How I love me some Michael Shannon. Shannon isn't given a big role here, but it's always good to see that stony faced master actor in anything. Ever.
Honestly what can I say? There's nothing really bad about Loving. Actually, this is some pretty good loving. Sure, relationship dramas and 'based on a true story' films aren't for everyone, but Loving is a pretty solid movie. If you're a fan of real-life stories, character dramas and things along these lines then you'll find a good film in Loving. If you're looking for a little more action and a less plod-along pace, then this might not be the film for you. In the end, Loving is like sitting down to hear someone tell you their life story; it's touching, sometimes funny and it sucks you right in. But it does take time.
I didn't love Loving like some other Nichols films, but I'm *loving* that this is yet another solid hit from this standout director.
Wicked Cool rating: 75/100
Loving gets the gooood lovin' with a solid B.
Loving is available on digital and DVD now! Visit Entertainment One for more information!
For more based-on-a-true-story tales of awesome and pop culture news, stick with Pixel Pop Network.